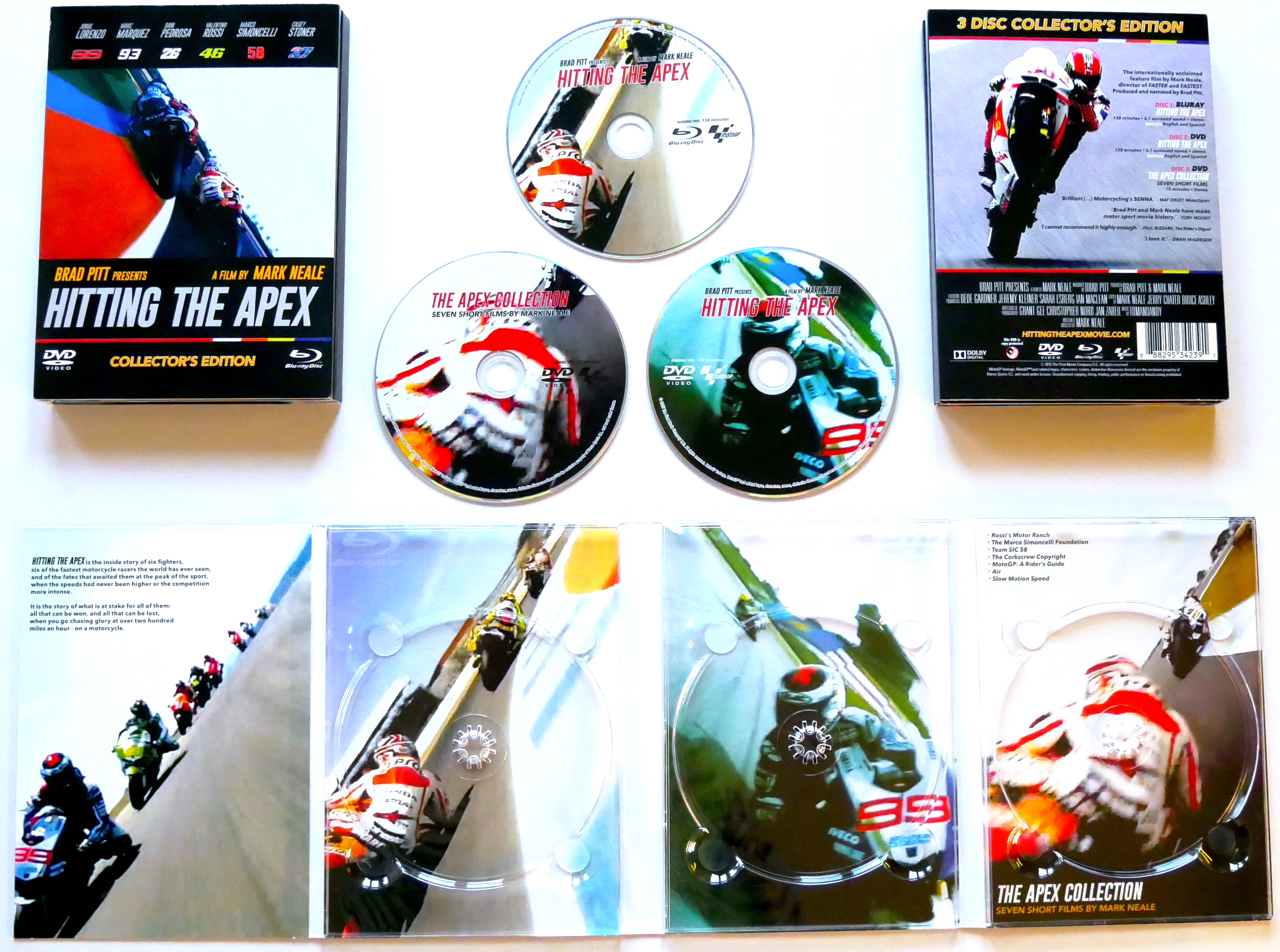 HITTING THE APEX Collector's Edition
SKU: 001
Collector's Edition - 3-disc set - Blu-ray + DVD + BonusDVD
Written & Directed by Mark Neale
Narrated by Brad Pitt

Starring: Valentino Rossi, Marc Marquez,
Marco Simoncelli, Jorge Lorenzo,
Dani Pedrosa & Casey Stoner

Produced by Mark Neale & Brad Pitt

Released in North America in October 2015

This is the one and only North American version of the film. It is a 3 disc set. All discs are Region 1.


---
Disc 1: Hitting the Apex on BluRay (138 minutes).
Disc 2: Hitting the Apex on DVD (138 minutes).
Disc 3: The Apex Collection. Seven short films featuring the stars of the movie.
---

HITTING THE APEX is the story of six fighters - six of the fastest motorcycle racers the world has ever seen - and of the fates that awaited them at the peak of the sport, when the speeds had never been higher or the competition more intense.

'A masterwork of motorsports filmmaking' - Charles Fleming, Los Angeles Times

'Motorcycling's SENNA' - Mat Oxley, Road Racing World